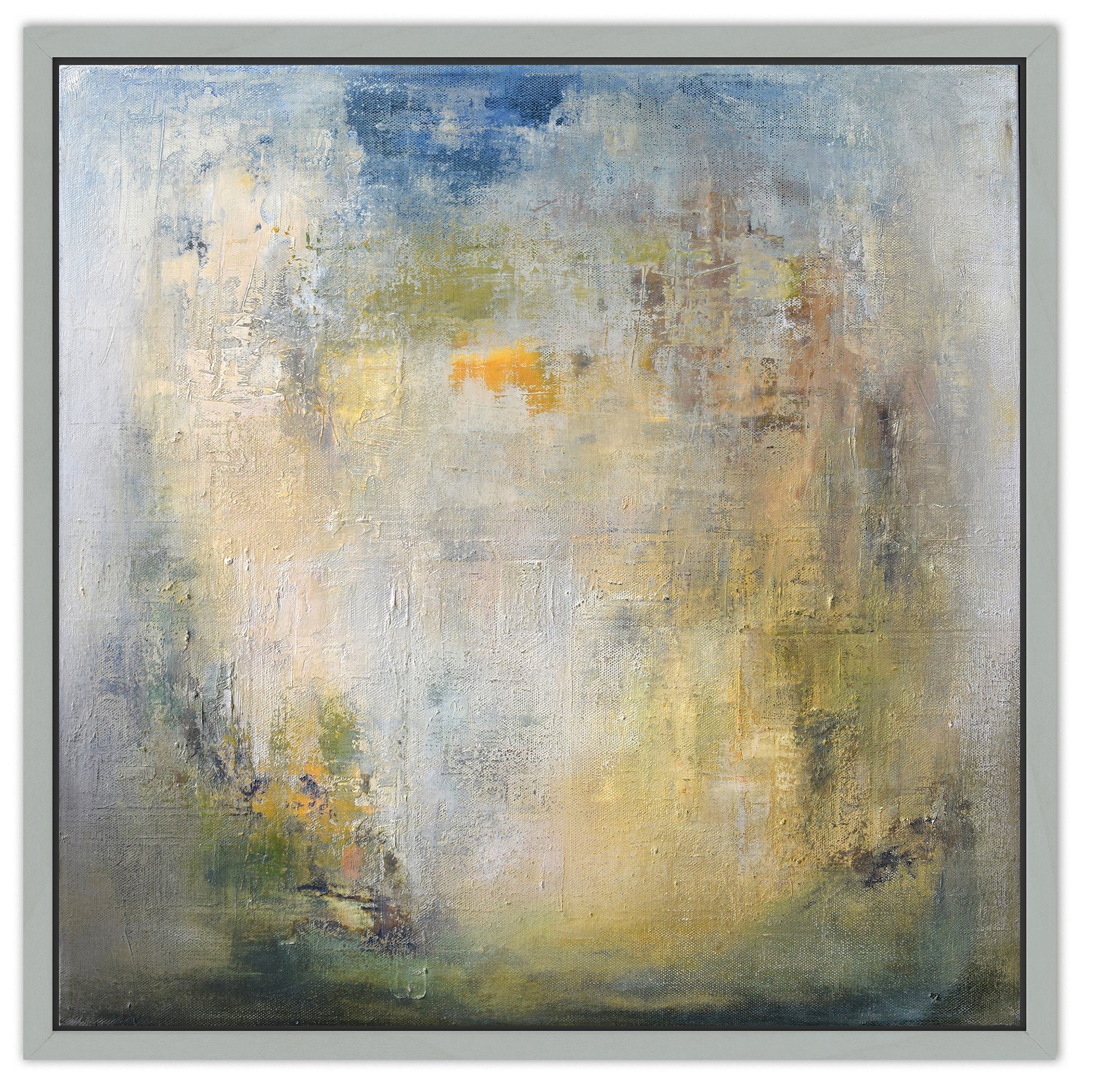 Oil on canvas. 50cm x 50cm
€695
Price includes packing & postage to Ireland. Add €15 for UK/EU
................................................
The warm yellows of late Summer, coupled with the evocative hues of the oncoming Autumn form the background of this textured, abstract painting. It suggests a calm, late September evening - warm and mild, but not for much longer. Layers of colour and texture applied with brushes and pallet knives are partly stripped away, revealing segments of the underlying layers, which results in a rich piece, full of depth.
Framed in a neutral light grey and ready to hang. Artwork will be packed securely and protected with bubble wrap and heavy cardboard for postage.