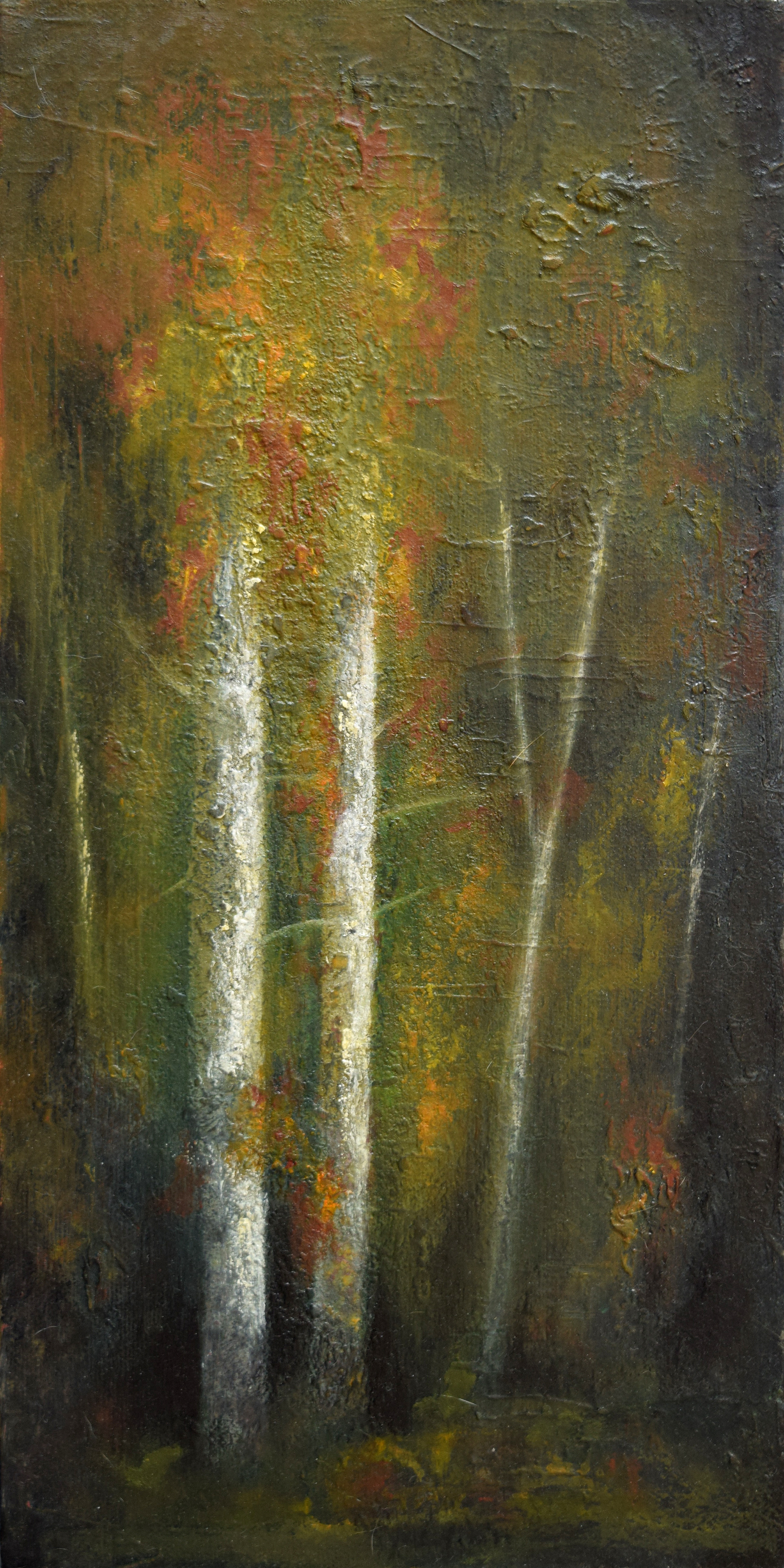 Oil on deep edge canvas. 20cm x 40cm
€195
Price includes packing & postage to Ireland. Add €15 for UK/EU
................................................
Part of a series of smaller, abstract tree paintings, these pieces strive to capture the peaceful, contemplative mood of being alone in a forest. Dense and atmospheric, there is, however, an optimistic lightness at play. Created with pallet knife and brushes, the texture and depth in this painting makes you fell you could walk right in there.
Unframed, the canvas edges are painted black. Ready to hang. Artwork will be packed securely and protected with bubble wrap and heavy cardboard for postage.